The fifth SystemC Evolution Day takes place on Thursday, October 29, 2020. It is a virtual event, with presentations and discussions and Q&A, combined with an add-on system for virtual networking, with possibilities for discussions and interactions in smaller groups.
The presentations will cover TLM protocol extensions, multi-core debugger integration, multi-language aspects (with demo), temporal assertions, and SystemC for efficient HLS. There will be an update from SystemC-related Accellera Working Groups, scheduled after the first block (of two) of presentations, after which the virtual networking is scheduled. The second block of presentations comes next, followed by closing remarks and a concluding (short) discussion.
We start at 8.30 CET and finish at 19.30 CET. With an international audience in different time zones, this might be somewhat of a challenge – but we decided to keep it together on one day, hoping for a full day with SystemC-related topics, creative information exchange and ideas for future standardization work.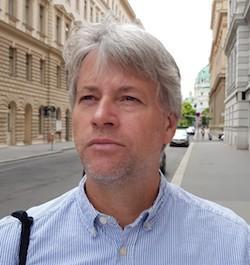 Ola Dahl
SystemC Evolution Day Chair