DVCon Europe, from October 27th and 28th 2020, is around the corner, followed by SystemC Evolution Day on the 29th, the countdown is running and excitement is increasing day by day closer to the event. Because this year we celebrate a premiere with a first time ever full virtual DVCon setup. This gives me, member of the DVCon steering team, a "butterfly feeling" like I had at launch of the first DVCon Europe 7 years ago. How will you, dear DVCon attendees like the new format? Did we think about everything?
But we can assure you again a high-quality DVCon Europe program for this pandemic year 2020! The virtual setup allowed us to get even more variety into the program by, for example, having four key notes instead of two. And inviting a keynote speaker also from overseas.
We are proud that the DVCon Europe 2020 program hosts keynotes given by luminary industry leaders from ARM, Veriest, Volkswagen and Intel, providing their perspectives on the digital transformation our industry is facing. This digital transformation continues to gain momentum and is changing our daily lives, changing the way we work, collaborate, communicate and commute.
As a common theme across the keynotes you will hear about how to develop and verify exciting new products, combining innovative hardware and software architectures. This requires unprecedent parallel hardware and software development, with a close interaction between software, hardware and system-level experts.
The keynote speakers will be sharing their insights into the adoption of new methodologies and verification approaches and will discuss how the formerly separated disciplines of hardware and software are adapting to a new 'system thinking' for jointly developing complex systems.
The keynote speakers agenda:
October 27th:
Victoria Mitchell, Vice President Systems Engineering, Arm, will kickoff DVCon Europe in the morning with her keynote about 'The Benefits of Hardware DevOps'
Moshe Zalcberg, Chief Executive Officer, Veriest Solutions, will present in the afternoon 'I Like Being Surrounded by Good Ideas: Any Good Ideas We Can Borrow From The Software World?'
October 28th:
Dr. Matthias Traub, Head of Architecture & Technologies, Volkswagen, will talk in the morning about 'Challenges of a Sustainable Innovative Automotive Computing Architecture'
Dr. Mike Mayberry, Chief Technology Officer, Intel Corporation, will conclude DVCon Europe with his talk about 'The Future of Compute: Verification in the Era of Heterogeneous Design'
The detailed keynote abstracts and bios of the keynote speakers you'll find here.
Reserve your virtual seat for DVCon Europe and register here.
The DVCon Europe steering committee and Accellera wish you a warm welcome and an enjoyable DVCon Europe 2020!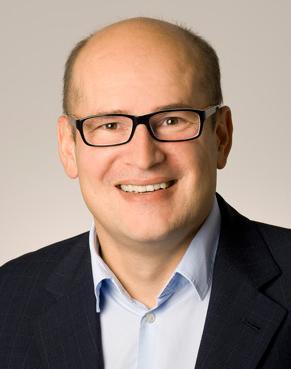 Oliver Bell
DVCon Europe 2020 Vice Chair