A warm welcome to DVCon Europe 2020!
A new decade has just begun and we've started organizing the seventh edition of DVCon Europe. Getting together these days has become more difficult because of travel restrictions due to the Coronavirus outbreak worldwide. Still, it is important to get together to meet experts and share experiences. Also, getting an update on the Accellera standardization activities and providing feedback to new standards developments like the functional safety is very important. Through this, DVCon Europe has become a well-established conference. We are proud that we have achieved this, together with you!
Last year we added embedded software to the program, which is part of a bigger theme to address the system-level design, modeling and verification complexity of today's embedded systems. Yes, we started a new decade, but the challenges remain the same: running embedded software on well-architected hardware has become a key ingredient in many applications. DVCon Europe is the perfect venue to get hardware, software and system engineers together to address these multi-disciplinary challenges. As last year, we encourage embedded software developers to come to the conference to share their experiences and get to learn what the hardware side is working on. Our ambition is to further strengthen the collaboration and interaction between the software, hardware and system-level experts, and jointly develop the standards and methodologies required to design and verify the products for the future!
DVCon Europe, together with Accellera's co-located SystemC Evolution Day, offers you a unique opportunity to escape from your daily work environment and learn from your peers in the industry. The Call for Papers was announced in early March, and we welcome technical submissions in areas such as system-level and software design, model-based and model-supported software design, verification and validation, IP reuse and design automation, functional safety and security, and mixed-signal and low-power design and verification. The submission deadline is April 27, 2020 and the submission site will open at the end of March.
For 2020, our ambition remains unchanged: to offer a compelling event where technical experts active in system-level design, software development and verification can interact, share best practices, and learn the latest design and verification methodologies, languages and standards.
Mark your calendar: DVCon Europe 2020 takes place from October 27 to 28 in Munich, Germany, followed by the SystemC Evolution Day on October 29, 2020. Obviously, we will be closely monitoring the coronavirus situation and if necessary we will adjust the format of the conference.
The DVCon Europe steering committee and Accellera Systems Initiative are looking forward to receiving your paper, tutorial or panel submission for DVCon Europe 2020!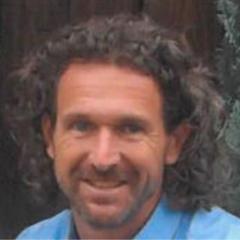 Joachim Geishauser
DVCon Europe 2020 General Chair